Click to add a banner

Leon Cycle - Melbourne
Address: 3/45 Leakes Road, Laverton North , Vic 3026
Store & Support: (03) 90695443
E-mail: support.au@leoncycle.com
Opening Hours
Monday 9am to 5pm
Tuesday 9am to 5pm
Wednesday 9am to 5pm
Thursday 9am to 5pm
Friday 9am to 5pm
Saturday Closed
Sunday Closed
Leon Cycle - Melbourne
Leon Cycle Store in Laverton North, Melbourne was established on 2019 and is the Head Office for Australia. We offer a wide range of different models, in different sizes and colors, from the categories of e-mountain bikes, e-trekking, e-city bikes, e-folding and e-cruiser bikes. Our models are named after European cities. NCM and ET-Cycle ebikes are enjoying tremendous growth in popularity, partly due to our e-bike design, features and batteries' outstanding range, which is up to 150 kilometers, far above the average. Our electric bikes can go fast up to 25km/hr that meets the Australian standards.
Store Promotions
Free Click and Collect
Safe, easy and free. Click and Collect is now avaiable at Leon Cycle Melbourne Store. Drive, park and your purchase will be delivered to your car, completely contact free.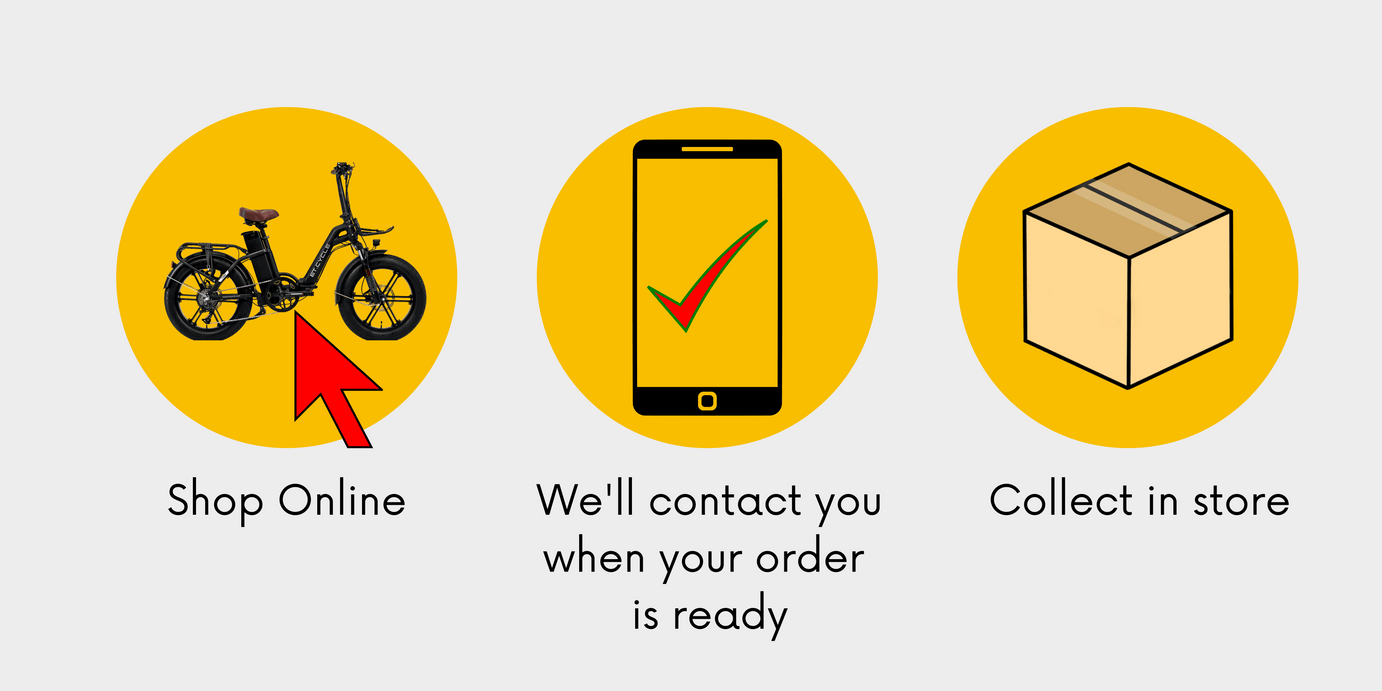 Buy 2 E-Bike and Get 10% Off on Selected Models
Selected Models are NCM C7, NCM C5, NCM Venice and NCM Venice Plus